Going into all the world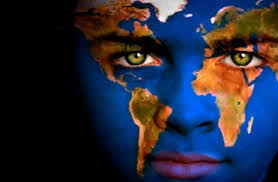 The goal of the missions ministry at Grace Chapel Baptist is to share the gospel of Jesus Christ with people in need. Our focus is local, regional, and global. Our intention is to show people in each of these geographies the love of Jesus Christ by shining the bright light of the gospel message into the darkness of this world.
We will accomplish this goal by training, equipping, and encouraging our church family to meet this most important need one person, one family at a time. The mission field is as large as the entire earth, but it all begins in our own neighborhood. Some will go far, and some will stay close to home, but all can pray and all can give. As this ministry grows, we will look to partner with other churches and missionary organizations, both local and regional, to take on bigger missions and meet bigger needs. Following the leadership of the Holy Spirit and acting in obedience to what God has called us to do, we will accomplish incredible feats His honor and to His glory!
Check this page often for updates on upcoming missions opportunities. We are hard at work looking for opportunities to serve here at home and abroad as well.
Acts 1:8(KJV)

– But ye shall receive power, after that the Holy Ghost is come upon you: and ye shall be witnesses unto me both in Jerusalem, and in all Judaea, and in Samaria, and unto the uttermost part of the earth.